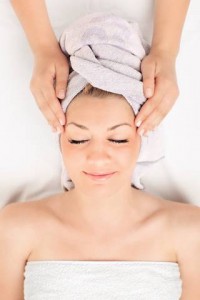 Sometimes it's nice to get away from the hurly burly day-to-day activities. It gives you a much needed chance to relax and regroup. So the next time you're planning a get away, consider visiting a destination spa for a few days or longer if you can.
What is a Destination Spa?
A destination spa is an opportunity to be totally submersed in the spa experience. It may include your lodging, meals, spa treatments, coaching, classes, exercise programs and activities such as swimming, hiking, horseback riding, etc. The purpose of a destination spa is to help you become more healthy, look better and feel good.
You can find destination spas across the globe. Imagine soaking your feet in a soothing rose bath in the Philippines or purifying your body with a healing mud bath in Greece. The opportunities are endless. What fun!
How Do the Offerings of a Destination Spa Differ?
Some destination spas have a wide range of treatments and activities while others offer more basic fare. The difference is usually the price. The more you pay, the more you get. However, that doesn't mean a moderately priced spa won't give you an awesome spa experience. It simply means you will have fewer options to choose from in perhaps a less luxurious setting.
How Much Do Destination Spas Cost?
You can find a good economical destination spa for around $200 – $300 a night. You might want to check out the Red Mountain Resort in Irvine, Utah for one of their retreat packages. You can also spend around $500 a night for one of the more luxurious spas such as the Mii amo Spa in Sedona, Arizona. Your other option is to go for the super luxurious spa experience that will cost over $1000 a night.
How to Decide on Which Spa to Visit?
Besides any budget limitations you may have to consider, think about the activities in which you are interested. If you aren't interested in horseback riding, then you probably don't want to go to a ranch destination spa where horseback riding is the main activity. Geographic location is another consideration. How far do you want to travel from home? How much time do you have? What climate appeals to you? If you can't tolerate the heat, you might want to avoid an Arizona spa in July.
Conclusion
Destination spas are wonderful as long as you take a little time to think things through when deciding where to go. If you consider that all your meals are provided and all your activities are available they're a vacation option to consider. And most importantly if you consider that you will come away refreshed and rejuvenated, they're a bargain at any price. If you just can't get away to a destination spa, all is not lost. You can create your own destination spa right at home. Click the "Day Spa At Home" category in the sidebar on the right for suggestions.
Now go have fun and relax.
Related Articles:
Quiet Your Mind – An Enhanced Spa Day Experience [2]

Summer Spa Party [3]