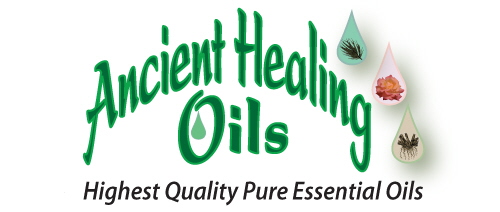 Our goddesses have demanded that we find places to buy the supplies they need to create the many spa products found on SpaFromScratch. That wasn't as easy as it sounds because we think the goddesses coming to this site deserve the best. Our first priority was to find a supplier of essential oils and carrier oils since they are the basis of many of the creations found on this site. After a long search and a lot of hair pulling, we found the perfect source for your essential and carrier oils. Wait until you see what we found.
The criteria we used in our selection of a supplier
The company had to be solid and have a good reputation.
Customer service had to be exemplary.
The oils had to be 100% pure and organic.
They had to be scientifically tested to assure their quality.
They had to be fairly priced at full retail.
The supplier had to be willing to give our goddesses a significant discount.
That was a tall order and only one supplier met all our criteria and that was Ancient Healing Oils.
About this supplier
The Ancient Healing Oils website is new, but its sister site and the source of its oils comes from Appalachian Valley Natural Products. AVNP is a wholesale supplier selling oils in bulk. All of their oils are tested with Gas Chromatography. They sell no essential oils until they are tested and approved by their GC analyst.  AVNP has been around for over 20 years. That means they're going to be around in the future. And, more importantly, they also know how to keep their customers happy (We checked).
On October 1, 2009, the original owner, Butch Owen sold AVNP to John and Heidi Croskey, longtime friends, customers and owners of Ancient Healing Oils. However, Butch stayed on as a consultant to assure the transition was smooth. John maintains the original company policy of supplying the best quality wholesale oils available anywhere. Now he is creating a new updated version of the Ancient Healing Oils website. It will be beautiful and a much more user friendly site. (We got a sneak preview.)
About John Croskey
Who is John Croskey? "I am a businessman who fifteen years ago fell in love with essential oils while on a quest for my own personal health. My business in a way started itself as I was providing essential oils to friends and family. Well, the business continued to grow until in 1996 when we became Ancient Healing Oils. We set up our website in 2005.
Over the years, I have read and studied Aromatherapy, blending oils and the making of creams. With this knowledge I have developed blends and creams that have become local favorites.
I feel that the study of aromatherapy is a lifetime experience as you will never know it all."
~ John Croskey
You can check them out for yourself by clicking on  "Organic Oils" or the "organic Oils" tab at the top of the page.
Now go have fun and relax.