Beauty Professionals – What You Need to Know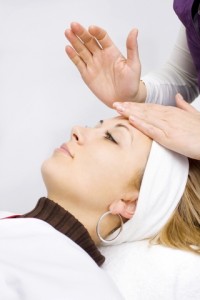 In the world of beauty professionals, there's much confusion as to the meaning of the various terms that are used. For instance, though a cosmetologist is often thought of as someone dealing strictly with hair, nothing could be further from the truth. In reality, a cosmetologist as defined by Webster is: A person who gives beauty treatments (as to skin and hair) —called also beautician. In other words, beautician and cosmetologist mean exactly the same thing.
On the other hand, the term aesthetician (often spelled esthetician) has two definitions. The first definition is defined as a specialist in aesthetics (skin specialiat). The second definition is cosmetologist.
Generally speaking everything pertaining to professionals in beauty fit neatly under the single title of cosmetologist. However, under the umbrella of Cosmetologist comes one specialty known as beautician, another would be aesthetician and under aesthetician comes makeup artist.
The differences in the fields related to cosmetology are the educational requirements. A cosmetologist requires a license and formal training. An aesthetician may or may not be licensed. Licensed aestheticians require formal training, but usually not as much as cosmetologists. It's interesting to note that some aestheticians and makeup artists may not be licensed and have no formal training whatsoever.
In the U.S., cosmetologists' training lasts from 9 to 24 months depending on the school they attend. In other countries the licensing requirements vary just as they do from state to state in the U.S. with some countries requiring no license. In most states, licensed aestheticians require a minimum of 600 hours of formal training. However, that can vary from 250 – 1500 hours depending on specific state requirements.
Difference in training needed to complete various courses in the Paroba College of cosmetology in my area.
Cosmetology – 1600 hours
Students learn haircutting and styling, coloring, chemical texturing, iStraight Japanese Hair Relaxing, manicuring, facials, makeup, hair removal, product knowledge, and some advanced techniques in hair extensions and barbering.
Barber – 1000 hours
Students learn haircutting and styling for men and women, clipper cutting and designing, shaving, facial hair trimming, shampoos and scalp treatments and fitting and styling of artificial hair.
Esthetics – 700 hours
Students learn facials, hair removal (both waxing and sugaring), body treatments, makeup, and product knowledge
Something to think about before visiting a cosmetologist or aesthetician
Far be it from me to tell you what to do, but when I have someone playing around with my skin, I want them to be true professionals and have adequate training. If they're giving me a facial, removing unwanted hair or applying makeup, I want them to have a basic understanding of how skin should be treated. I want them to understand the nature of the products they're using. I want them to know if it's time for me to visit a dermatologist because some things should actually be treated, not simply covered up.
Where to find beauty professionals?
Sometimes you can find an aesthetician working side by side with the hair care specialists in a salon. Makeup artists work for theater groups, radio and television stations. They often advertise in local phone books. Spas are other likely places to find aestheticians.
There now you have the story on whom to see to help make you look absolutely scrumptiously gorgeous. You are a goddess and you deserve the best.
Now go have fun and relax.