Super Simple after Shave Lotion Recipe for Men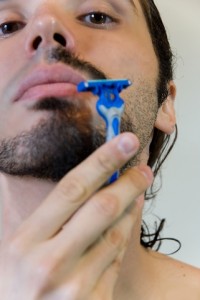 Happy Man is a wonderful astringent after shave lotion that refreshes and heals a man's skin while giving him a divine scent. He will enjoy the masculine fragrance of sandalwood in this lotion and so will the women he meets.
• ½ cup dark rum
• ¼ cup witch hazel
• 1 Tbsp glycerin
• Pinch of alum
• 5 – 6 drops or more of fragrance oil (Sandalwood is a good choice)
Mix rum and witch hazel together in glass bowl. Add glycerin and mix. Add pinch of alum and mix until alum dissolves. Add fragrance and mix. Put after shave in decorative containers and you're done.
Now go have fun and relax.
Related articles:
5 Spa Creations You Can Make in 10 Minutes or Less for Under $10