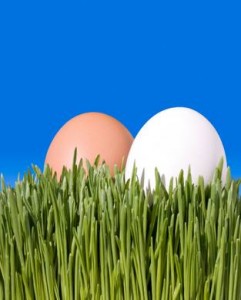 There are about a zillion self tanning lotions on the market today. It's an understatement to say it's confusing to know which one is the best self tanner. Based on product quality, performance, price and user reviews, I am recommending the best self tanner and five others that come in at close seconds. The following self tanner reviews are organized from the most favorable to the least favorable.
I used a basic "A" to "F" rating system with A as the highest rated and F as the lowest.
Self Tanner Reviews
Ocean Potion Suncare Everglow Daily Moisturizer

20.5 fl oz (605 ml) $5.99 (29 cents an ounce)

100% – A


Pro: There was not a single complaint about this product. It's a gentle, gradual tanner that has a nice fragrance, it's inexpensive and works. This is the best self tanner because it got 100% grade A from all users. That said, if you're looking to slather a self tanner for an instant tan, you will want to try one of the other products. On the other hand, if you have a modicum of patience, this is a great product to use. It gradually darkens your skin with use and makes a great moisturizer. It's not messy or greasy and it's non-staining.

Con: One user didn't realize this product was a self tanner. At first glance most people think this is a moisturizer only.
Other good self tanners
Sun Laboratories Ultra Dark Self Tanning Lotion

8 fluid ounces $34 ($3.54/ounce)

83% – A, 13% – B,  4% – C

Pro: Most people liked the almond odor. There were few complaints about streaking. Everyone liked the color and didn't complain about yellowing.

Con: It will stain hands if you don't use gloves and they don't come with the lotion.
Sheer Tan Sunless Tanning Wand and Tanning Spray

$35 – Starter kit comes with one wand and one aerosol spray (Enough for about 15 applications)

75% – A,  8% – B,  4% – C,  4% –  D,  8% – F

Pro: Desirable fragrance. Spraying was a pleasant experience for most.

Con: Some people had problems with the tan color being too orange. Others had blotchy spots. Fair skinned folks seemed to have the most problems with it.
St Moriz Instant Self Tanning Mouse (200ml)

by St Moriz  $1.65/oz

64% – A, 12% – B, 16% – C, 4% -D, 4% – F

Pro: Most liked the fragrance. Goes on nicely. Most like the color.

Con: Fair skinned people had difficulties with this product producing the look they wanted. There were some complaints about blotchiness. It takes too many reapplications to get desired tan. Color doesn't last.
Millennium Tanning Black Storm Premium Tanning Lotion, Extreme Silicone Bronzer

13.5 ounce $1.21/oz on Amazon only. Some people paid as high as $75 for this product.

63% – A, 17% – B, 16% – B, 12% – C, 6% – D, 3% – F

Pro: Most liked the color. It's non-greasy, non-staining.

Con: Lots of complaints about the odor even among the 63% who liked the product. Too slow to tan.
Fake Bake Self Tanning Lotion

6 ounce $29 ($4.83/oz)

62% -A, 23% – B, 4% -C, 4% – D, 7% – F

Pros: Most people using this product thought it worked well and considered it the best self tanner compared to others they used. Exfoliate in shower before applying. Apply at night.

Cons: Odor objection by several people. Test on skin before using. This self tanner may stain sheets.
Hundreds of self tanners were examined to come up with this list of the best. If you're looking for the perfect self tanner, I hope these self tanner reviews will help save you time and money.
Now go have fun and relax.