Colloidal Oatmeal Cream Recipe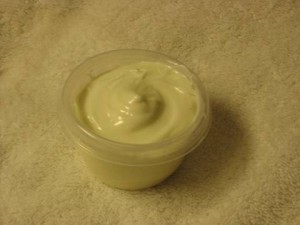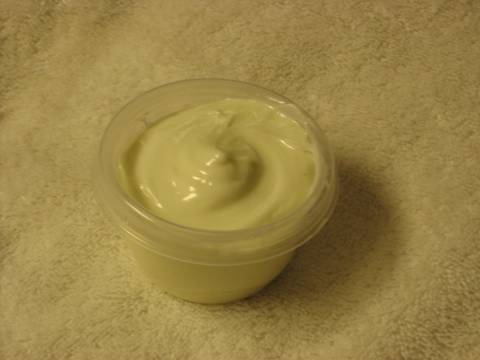 This is my favorite moisturizing cream recipe yet. I highly recommend this formulation for dry, damaged skin and/or winters itch. I LOVE it! Besides being all natural, this colloidal oatmeal cream recipe contains ingredients that will help protect, soften, nourish, heal and rejuvenate the skin. Making your own homemade cream is fun, rewarding and easy. Use this on your face, hands and body. Your skin will love you for it.
Colloidal Oatmeal Cream Recipe – ingredient benefits:
Aloe vera gel benefits (skin):
Reduces scarring
Protects the skin by creating a natural barrier
Relieves sunburns
Destroys bacteria
Relieves inflammation and soreness
Helps heal burns, cuts and wounds
Sooths itchy skin
Helps sooth and heal psoriasis, eczema and acne
Moisturizes
Colloidal oatmeal benefits (skin):
Helps heal skin
Protects and moisturizes skin
Sooths and relieves minor skin irritations
Reduces redness and itching
Improves skin elasticity
Grape seed oil benefits (skin):
Good for all skin types
Repairs skin damage from sun
Helps slow the process of aging
Has anti inflammatory and anti oxidant properties
Helps prevent clogging pores and breakouts
Nourishes skin, helping keep it smooth and subtle
Easily absorbed into the skin
Helps to tighten and tone the skin
Helps to heal skin
Regenerates skin cells
Coconut oil benefits (skin):
Good for all skin types
Moisturizes skin
Helps heal skin
Protects the skin from free radical damage
Easily absorbed into the skin
Provides nutrients to the skin
Benefits to the skin's connective tissue
Colloidal Oatmeal Cream Recipe:
How to video:
Supplies:
4 (4 oz) or 2 (8 oz) glass jars

Blender, food processor or stick blender
Ingredients:
1/2 cup of aloe vera gel

½ cup colloidal oatmeal tea*

1 teaspoon of vegetable glycerin

1/3 cup of coconut oil

1/2 ounce of beeswax

1/4 cup of almond oil

½ cup grape seed oil

Up to 1 ½ teaspoons essential oils or natural fragrance oils (optional). I used 1 tsp ylang ylang and 1/2 tsp  sage essential oil just for fun.

Soap safe colorant (Optional). I used no colorant.
Place aloe vera gel, colloidal oatmeal tea* and glycerin in 2+ cup bowl. Place almond oil, grape seed oil, coconut oil and beeswax in a microwave safe bowl, microwave on high for 30 second and stir. Repeat in 20 second intervals until fully melted.
Run stick blender in aloe vera, colloidal oatmeal, glycerin mixture (a food processor may be used). Slowly pour in melted oils. As the oils are blended in, the cream will turn white. As soon as you have a mayonnaise-like consistency, stop motor, add essential oils and colorant, and then pulse blend. Do not over blend.
Transfer cream to glass jars while still warm because it thickens quickly. I use 4 oz decorative jelly jars. They are perfect as gifts, or as an addition to a spa gift basket.
I am not the only one enjoying this cream. My friends and family are already asking for more!
*To make colloidal oatmeal tea; place 2 tablespoons steel-cut oatmeal in a coffee grinder. Grind oatmeal until it is the texture of very fine powder (this is colloidal oatmeal). Mix the colloidal oatmeal in 1 cup boiling water. Mix with a wire whisk until dissolved. Let stand for about 5 minutes. Pour your colloidal oatmeal/water mixture through a coffee filter into a cup. You want to end up with ½ cup colloidal oatmeal tea.
NOTE: Lasts a week or so if stored in refrigerator. Also, grape seed oil will give the lotion a bit of a green tint.
Now go have FUN and relax.