How to Preserve Your Bath and Body Creations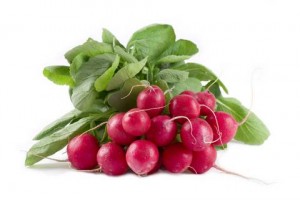 If you make bath and body products for yourself, or to give as gifts or to sell, it's critical to understand how to safely preserve them. There are a number of preservatives that I consider down right unsafe to use. However, you will often see these preservatives listed on the labels of over the counter cosmetic products. It seems to be the standard idea that a little toxicity in a product to make it "safe" is okay.
Bath and body creations for personal use
If you are creating bath and body products that contain water and are strictly for personal use, you can make very small batches to be used immediately. Leftovers can often be safely stored in the refrigerator for a week or two. In this instance, you can be an absolute purist and omit any preservatives. You may also omit preservatives if you are making products that contain only oils. However, if the oils you are using have a short shelf life, they will start to go rancid before they are used up unless you add antioxidants to preserve them.
Bath and body creations to be given as gifts or sold
If your recipe calls for water, you must add a preservative. This includes floral waters. Bacteria, yeasts and molds need water to thrive.
If your recipe calls for water and oil, you must add a preservative and possibly an antioxidant. Oils with short shelf life need the antioxidant to help prevent them from going rancid. The products that fall in this category include lotions, creams and shampoos.
If your recipe contains only oils with a long shelf life, you can opt out of adding an antioxidant.
If you are making soap, preservatives are not necessary. However, if the soap has a high fat content or oils with a short shelf life, you will probably want to add an antioxidant. If you don't, that lovely smelling soap may end up with the unpleasant aroma of rancidity.
What are the preservatives that don't work or shouldn't be used?
Unfortunately, there are very few natural preservatives that will work when you are opting to sell or give bath and body products. Believe me, I've looked.
Honey won't work because the minute you add water to it, it loses its antibacterial characteristic.

Potassium sorbate, though it prevents yeasts and molds from growing, it's ineffective as a bactericidal.

Essential oils won't work for two reasons. Primarily, too much of the oil would be needed to be effective and large quantities of the oil might be unsafe. Second, it would be too expensive. That said, tea tree oil is often used as a preservative, but it can be irritating to skin.

Sodium benzoate will prevent bacterial growth and is widely regarded as safe. In one study it's been associated with skin allergies and DNA damage and that's why it's up here with the no no list. It works best in lower pH formulations.

All preservatives that contain parabens. These include: butyl-, ethyl-, isobutyl-, methyl- and propyl-.

All preservatives that can produce formaldehyde or may otherwise cause harm these include DMD, Hydantoin, Imidazolidinyl urea and phenoxyetyhanol.
Preservatives that work
There are a number of preservatives that work well and are nontoxic. The following preservatives appear to be the safest on the market right now. Formulators are working diligently in creating others due to the high demand for non-toxic products.
Leucidal® Liquid is a relatively new and works well as a natural preservative. It is derived from fermented radishes fermented with the same bacteria used to make kimchi. It's been tested and is a good option for skin care products.

Citric acid is a weak antimicrobial even at concentrations as high as 10% with a pH of 1.9. Though citric acid is used in some skin care products, I don't think I would trust it in a product I intended to sell or give to friends.

NataPres is the trademark name for a product that contains Glycerin, Leuconostoc/Radish Root Ferment Filtrate, Lonicera Japonica (Honeysuckle) Flower Extract, Lonicera Caprifolium (Honeysuckle) Extract, Populus Tremuloides Bark Extract and Gluconolactone. It does contain a miniscule amount of sodium benzoate derived from the honeysuckle.

Tinosan SDC has broad antimicrobial action. It consists of silver citrate and citric acid and is considered safe for use in skin care products.

Cosmocil cq is a fairly new and safe preservative. It has limitations in that it should not be used with bath and body creations containing beeswax-borax emulsifications or in natural liquid soap. It coagulates and turns brown. Ewwww.

Antioxidants that work

Vitamin E is an effective antioxidant that works very well to preserve the integrity of oils with a short shelf life. It's best to use mixed tocopherols (vitamin E) containing alpha, beta, gamma, and delta tocopherol.

Rosemary extract is also a good antioxidant, but it carries a slight fragrance which may not be desirable in some formulations.
There are other antioxidants, but this will get you started. Besides, if I make this post much longer, you'll probably run away and that would be sad.
Conclusion
In the future, you will have many safe preservatives to add to your skin care creations and that's a very good thing. The list above will at least give you a start. In addition to adding preservatives, it's important to sterilize your equipment and containers before using them. That way you can avoid inoculating your skin care creations with unwanted microbial guests.
I hope this post was helpful. In future posts, I'll discuss in more detail each of the preservatives listed.
Now go have fun and relax.
Related articles: