If you're using benzoyl peroxide to treat acne, you're not doing your skin any favors. In fact, it dries and damages skin and can actually make acne worse.
Why not switch to tea tree oil for acne and get all the benefits with few if any side effects?
In a study done by the Department of Dermatology, Royal Prince Alfred Hospital, Camperdown, NSW, compared a 5% tea tree gel to a 5% benzoyl
peroxide lotion. The results demonstrated that both the benzoyl peroxide and tea tree oil gel produced significant results in reducing acne lesions. Though the tea tree oil gel was slower to act, there were fewer side effects.
Using tea tree oil for acne with aloe vera gel is a winning combination. Aloe vera gel is noted for its ability to nourish and heal the skin, as well as prevent scarring.
Tea tree oil gel recipe
1  tsp (5 ml) tea tree oil – for acne
9 tsps (45 ml) aloe vera gel – for healing
To use the gel, first, wash the affected skin areas and gently pat dry with a towel. Then apply a small amount of the gel and rub it in gently.
When using tea tree oil for acne be sure and test it on a small patch of skin. A small number of people experience an allergic reaction.
Now go have fun and relax.
Recommended products: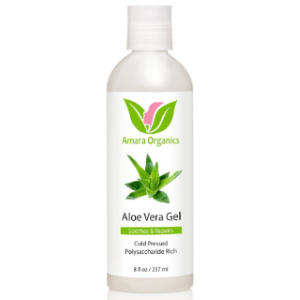 Amara Organics Aloe Vera Gel from Organic Cold Pressed Aloe, 8 fl. oz.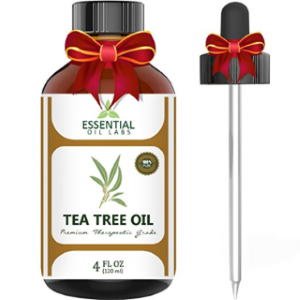 Majestic Pure Therapeutic Melaleuca Alternifolia Tea Tree Oil, 4 fl. Oz.

Related articles:
The Best Hand and Body Soap or Acne Body Wash
Homemade Acne Treatments that Work
Declare War on Acne and Win
Essential Oils Antibacterial – Truth or Hype